About Oak Tree Insurance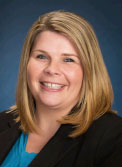 Lisa Griffiths
Insurance Executive
Established in 2006, Oak Tree Insurance Agency, LLC serves the personal and business insurance needs of the members of Central One Federal Credit Union and the Greater Shrewsbury community. As an affiliate of Central One, Oak Tree Insurance is committed to providing the same World Class Service that Central One has been providing its members for over 50 years. Professional service, competitive products and one-stop convenience are just a few of the reasons that make us stand out from other agencies. We value each relationship and strive to provide the highest standard of excellence possible.

We are a professional insurance agency focused on providing the products and services our clients need to protect their interests and assets. We listen to our clients and analyze their situation. With the information we gather we design an insurance program that fits their needs by selecting the best-suited insurance company, the proper coverage and the best price. Not all situations are the same, so it's nice to know that you have an agent who can understand your situation and provide unique, individually tailored solutions.

Our outstanding service extends beyond writing a policy. Periodically we review your coverage, and as your situation changes, we recommend changes to your insurance programs. Our licensed professional staff is constantly educating themselves to keep up with the demands of the ever changing world of insurance. And as the competitive personal auto insurance market evolves over the coming years here in Massachusetts, our agency is committed to having the most up-to-date information and the most competitive markets in the state.


The Oak Tree Benefit
Oak Tree helps you navigate the complexities of personal and business insurance. You tell us your situation, and we will do the shopping for you, comparing rates and services across a number of insurance providers to ensure you get the best possible coverage.
If you ever need to file a claim, you can rest assured that Oak Tree will be there to help. As an Oak Tree customer, you benefit from the strength of an established agency advocating for you.
Need to report a claim?
Visit the claims center or call us at the number below.
Phone: 508-841-0515
Fax: 508-842-2955
Email: LGriffiths@centralfcu.com


View our Consumer Disclosure for information regarding Central One/Oak Tree affiliation, Sources of Compensation and Privacy.