Mobile Wallets
All Central One debit and credit cards are compatible with Apple Pay, Google Pay, Samsung Pay, Visa Checkout and Microsoft Wallet!*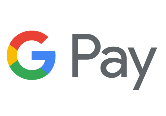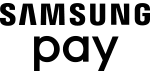 Click this link to learn how to setup Apple Pay

Click this link to learn how to setup Google Pay

Click this link to learn how to setup Samsung Pay

Click this link to learn how to setup Microsoft Wallet

Click this link to learn how to setup Visa Checkout
We have enhanced our security for Apple/Samsung and Google Pay mobile wallet provisioning.  Once the card is registered a One Time Password will be randomly generated and sent to your mobile number or email address for validation of your request. This will provide an enhanced level of security on contactless card transactions.
New to mobile wallets? 
Watch this short video from Apple about paying with your mobile device:
*Mobile wallet support is only available on select devices that support mobile wallets. While Central One does not charge for mobile wallet, your mobile carrier's message and data rates may apply.
Apple, the Apple logo, iPhone and iPad are trademarks of Apple Inc., registered in the U.S. and other countries. Apple Pay and Touch ID are trademarks of Apple Inc.

Google, Google Pay, and the Google Pay Logo are trademarks of Google Inc. 
Samsung, Samsung Pay, Samsung Galaxy and Galaxy S (and other device names) are trademarks or registered trademarks of Samsung Electronics Co., Ltd. Use only in accordance with law.

Microsoft Wallet and Windows are trademarks of Microsoft, Inc.

Visa and Visa Checkout are trademarks of Visa.